Marilyn Monroe Red Dress From The Movie "Niagara"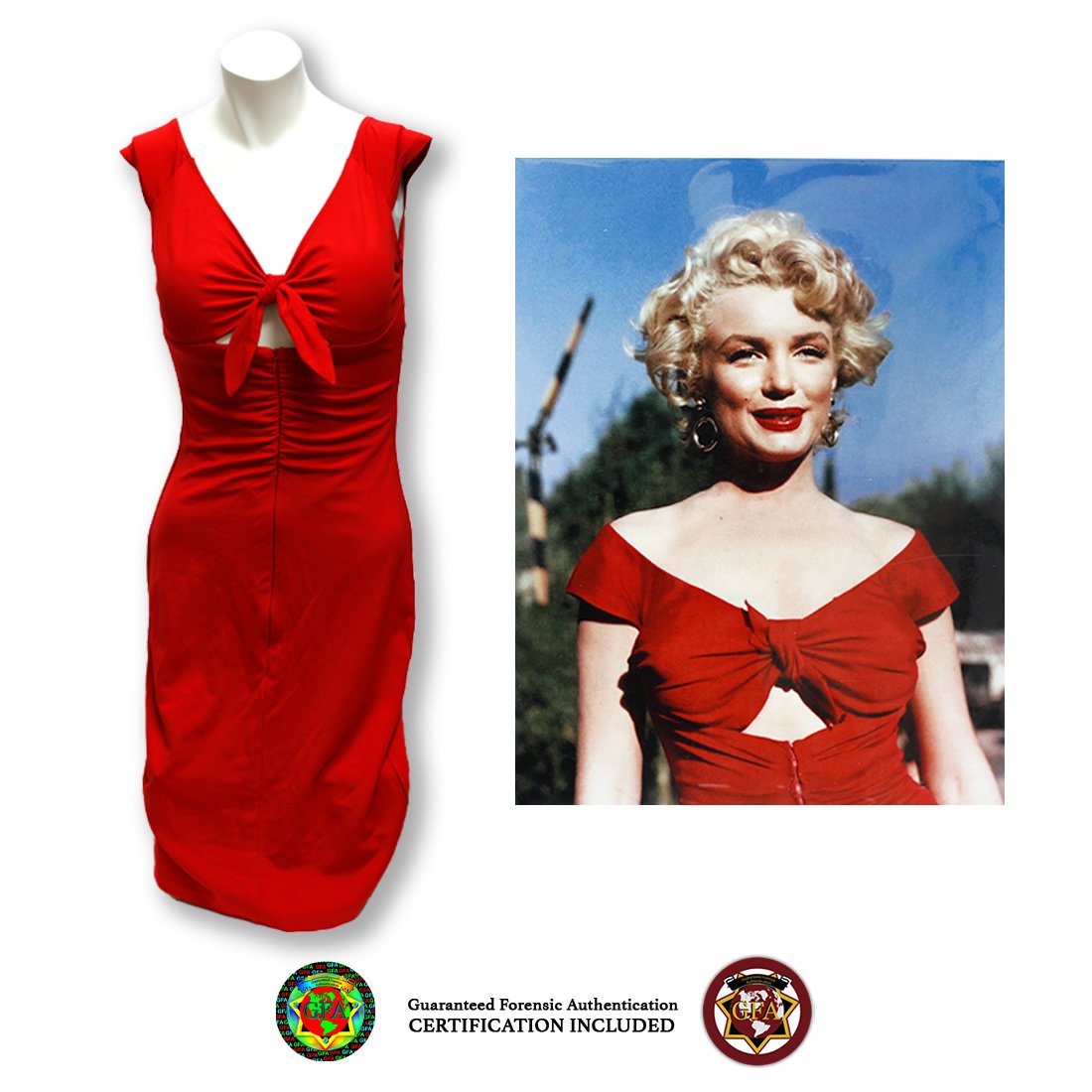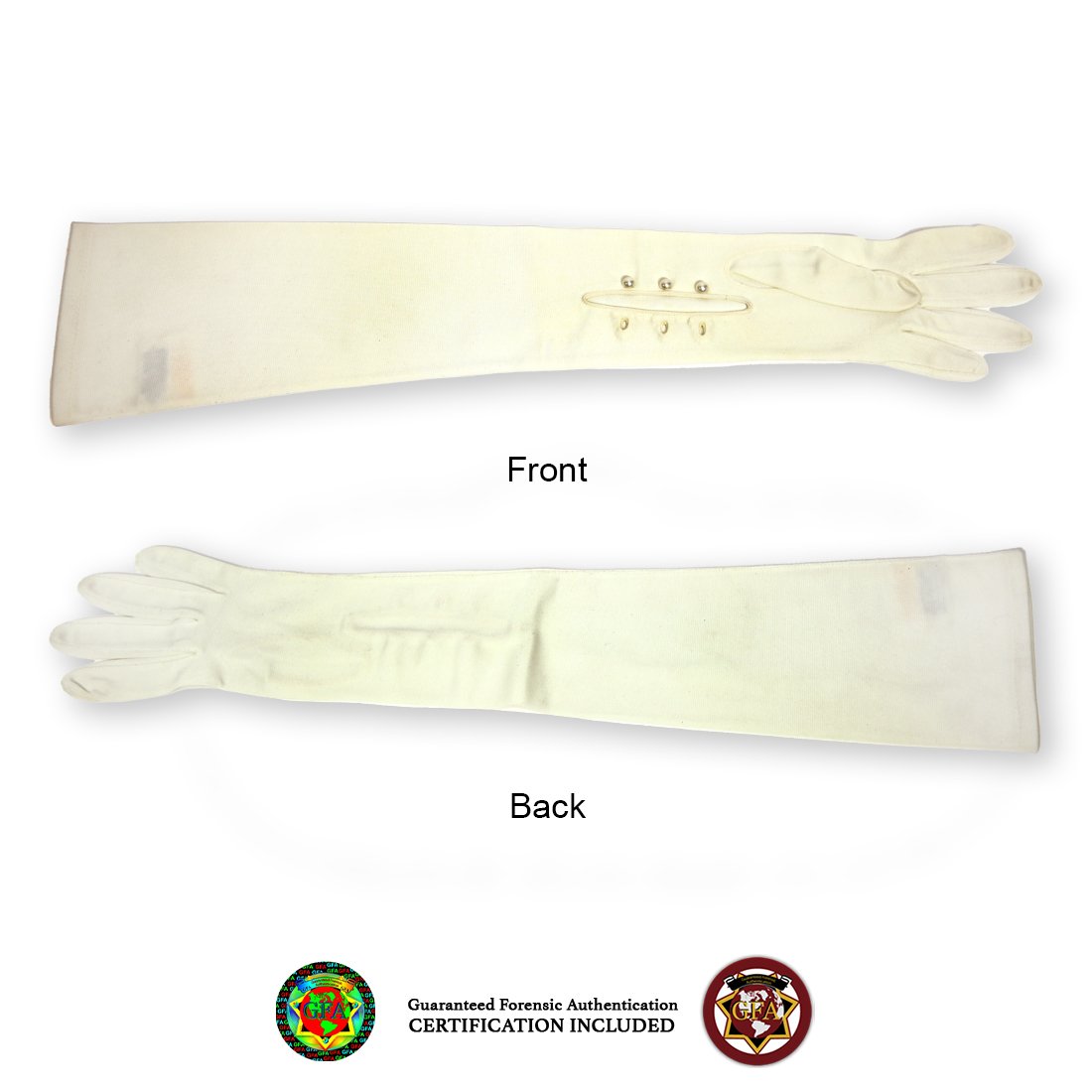 This dress comes with a signed letter by Eleanor Goddard ("Bebe") who is Marilyn's foster sister. She was given the dress. In the letter, Bebe writes "Marilyn gave the dress and gloves to me while visiting her apartment one day and she was cleaning out her closet and gave me several items of clothing she no longer wanted."

The letter is authenticated by Becket and by Guaranteed Forensic Authenticators. The dress remained in possession of Goddard until 1998 when she wrote the letter of provenance.

Description: Bright red nylon dress, sewn for the movie production "Niagara". The form-fitted and tailored dress has a bowknot on the bust with a zippered front which replaced the buttons, and loops that were stretched. Wide straps at the shoulder descend into a scoop neck at the back and the bottom hem is finished in a slight flare.

Along with the dress, Marylin gifted her foster sister a pair of satin elbow-length gloves purchased from B. Altman & Co. New York's Saks Fifth Avenue. Only 1 glove is included with this lot. The glove is marked on the inside of the arm opening in red with Marilyn's initials "M.M." The glove is finished with a trio of mother of pearl buttons. The dress and glove have been carefully cared for and preserved in the six or so decades since they were last worn by the film legend. A stunning beautiful ensemble that effortlessly embodies the beauty and taste of the world's most beloved movie starlet.
---
Marilyn Monroe Red Dress Gifted to Sydney Guilaroff
This red taffeta spaghetti strap full-skirted gown was once owned and worn by Marilyn Monroe. It comes with a signed letter by Marilyn's personal stylist – Sydney Guilaroff. The gown was gifted to him by Marilyn.
---
Marilyn Monroe Twice Signed Bank Check (SOLD)
Bank of America Bank Check, Check No. 102 San Clemente, Calif., Dated June 3, 1953, Pay to the Order of Cash, $200.00, Bank Stamp, 6-3-53, Signed Twice by Marilyn Monroe on the front and back of the Bank Check. Marilyn Monroe was born on June 1, 1926, in Los Angeles, California.
Actress Marilyn Monroe overcame a difficult childhood to become one of the world's biggest and most enduring sex symbols. Her films grossed more than $200 million. She is known for her relationships with Arthur Miller, Joe DiMaggio and, possibly, President John F. Kennedy.
Monroe died of a drug overdose on August 5, 1962, at only 36 years old. This item is custom matted and framed. This item has been authenticated by GFA and comes with a Letter of Authenticity along with the GFA guarantee of authenticity.
Asking price: $10,000 – SOLD
---
---